Nov 21 2007
I'm the proud owner of a 2004 PRS Custom 22 10 Top Brazilian Limited guitar. Paul Reed Smith guitars are famous for superb design, craftsmanship, and quality hardware. This limited edition has a carved maple top with tortoise shell finish, Brazilian rosewood fretboard & headstock, and a mahogany neck, back, and sides.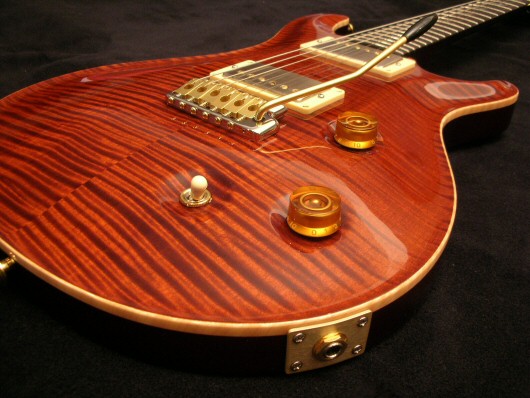 The back plate is signed by Paul Reed Smith and numbered 450 of 500.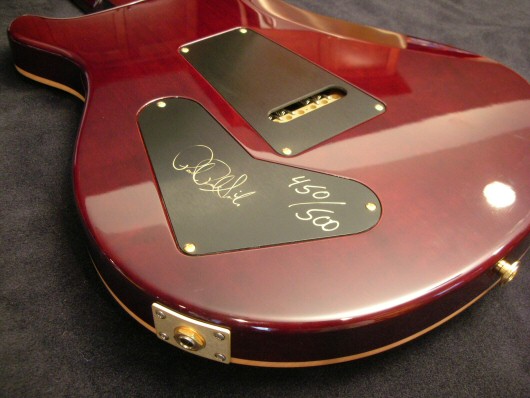 The Brazilian rosewood fretboard features abalone bird inlays which are a signature feature of many PRS guitars.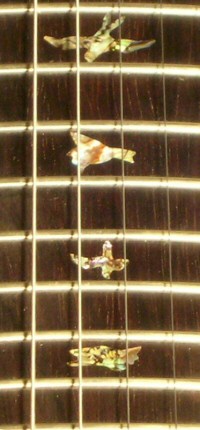 This guitar is a bit lighter than either my Stratocaster or Les Paul and has a sound that is somewhere in between the two.
 It has PRS Dragon II Pickups which sound great and I'm looking forward to trying out different AMP and effects combinations.
The guitar has a wide/thin neck profile and feels good in my hand. Likewise, the string setup is almost perfect for me.
This is the first guitar I've owned with locking tuners and I must say they are very convenient. I really should have my Stratocaster fit with them.
I bought the guitar from http://www.gbratsguitars.com/ who had it listed on ebay. They were great to work with and I'm very happy with my purchase.
Leave a Reply