Nov 29 2007
Over the last few weekends I've been working to get the project studio cleaned and organized. I never really got things setup properly since moving the studio from my old house. About a quarter of the room was filled with boxes and equipment that had not been unpacked since the move.
A friend of mine who plays guitar moved some of his equipment over recently (e.g., the Marshall stack). Messing around with it has renewed my interest in guitars and the studio in general. My new PRS guitar is a lot of fun to play and another reason I'm spending more time in there.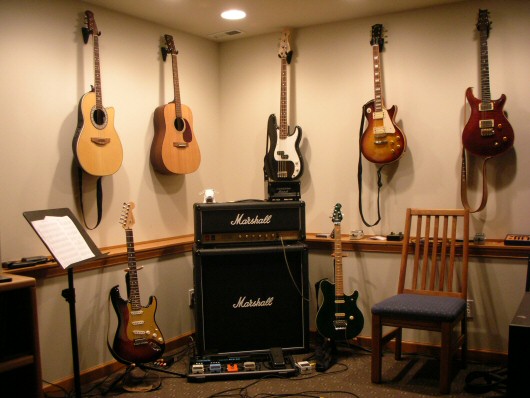 The audio recording side of the studio is still a bit dysfunctional. I need to decide if I want to continue using my mixing console or switch to a model where everything is done on the computer. Since I rarely record anymore, I'll probably just stick with the existing setup rather than investing time and money in a new system. I do need to sell some of the synths, sound modules, and devices that I no longer use.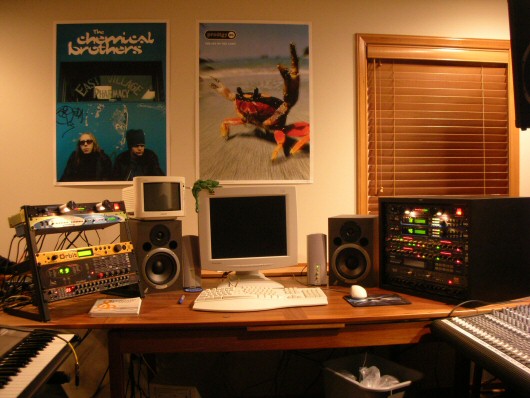 I must admit, it is really tempting to replace the mixing console (barely seen on the right) and all the outboard gear with a mostly software based DAW setup. Switching to software based synths and sampler would also significantly reduce the equipment.
I expect I could get by easily with just a set of outboard A/D converters and mic preamps that interface with the computer. I would keep the Korg N264 keyboard as a controller for when I need to actually play something live.