Mar 01 2008
I had the privilege of seeing the band Queensrÿche in concert tonight at the Paramount Theater.  Queensrÿche is a local Seattle band and tonight's concert was a bit of a homecoming after a long tour. 
The band put on a great sounding show and played a mix of old and new material. Some highlights for me were "N M 156", "Screaming in Digital", "Empire", and "Eyes of a Stranger".
I managed to sneak up to the front to take a few pictures during the show: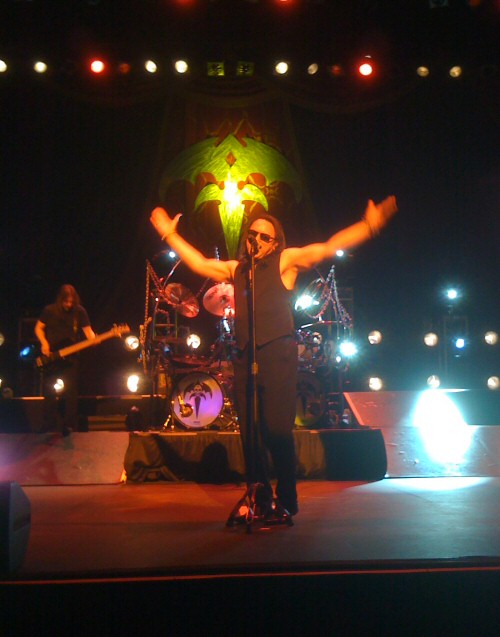 Below is a shot during the band's cover of "Welcome to the Machine" and you can just barely see that Geoff Tate is playing the saxophone. The song was featured on their "Take Cover" CD released last year that paid tribute to songs that influenced the band.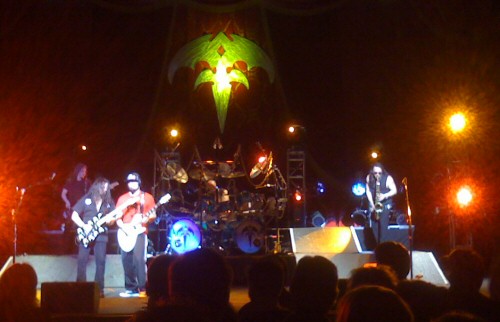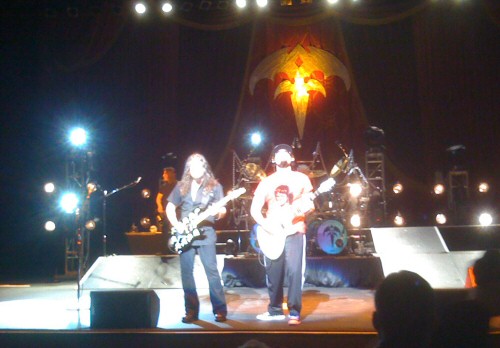 I've been a Queensrÿche fan since the first album back in the 80's. I've seen them a number of times over the years and this concert was one of the best.
Geoff Tate's voice was in top shape and the rest of the band was right on the mark. The mix did suffer a bit at times during songs with a lot of layered sound (typical of songs from their early albums).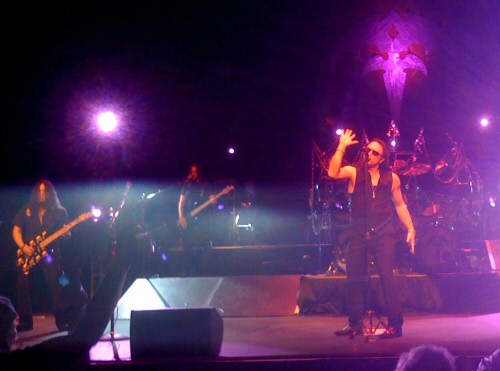 It was an enjoyable concert and I'd like to thank my friend Chip for supplying the tickets!